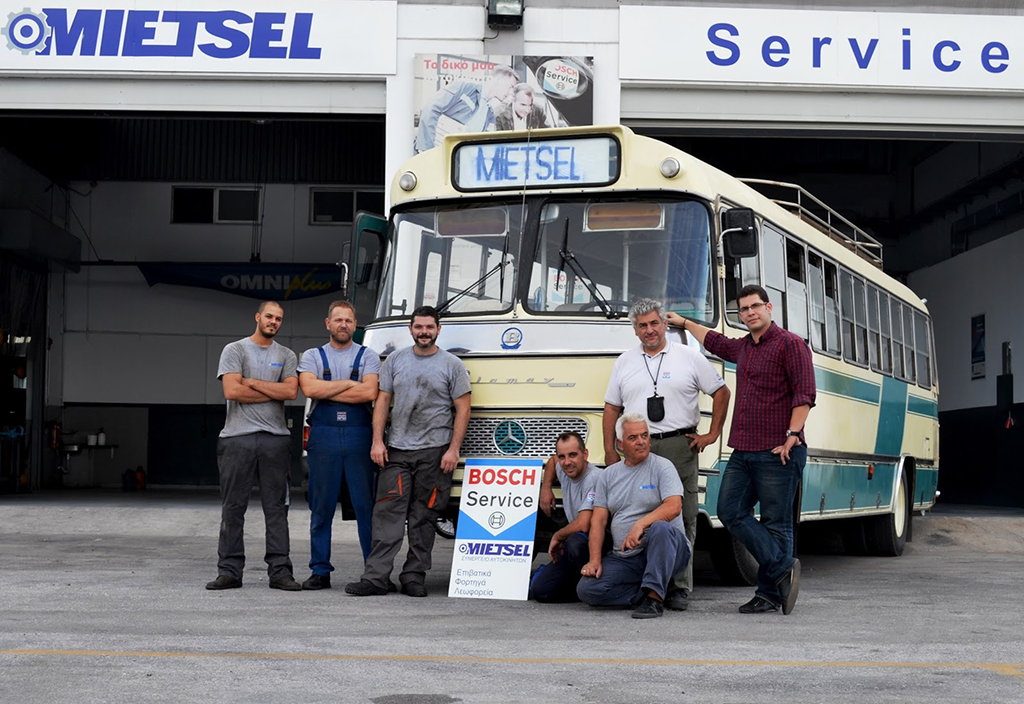 Mietsel Service BIAMAX
The mechanical check and scheduled maintenance of the Χ & Β Lazaropoulos intercity museum exhibited bus was successfully completed by MIETSEL technicians at the modern repair facilities at 96 Kifissos Avenue 96, Renti.
The museum exhibited bus entered the premises of "MIETSEL" on Monday the 3rd of August and by Friday the 7th August its steering and drive system was thoroughly checked. With great care and in-depth knowledge of their duties, the company's technicians confirmed the good name of the company in the market and their work proves what it means to have the Bosch's warranty.
We must stress out to the friends of the old Greek Buses that it made us a very good impression that all the MIETSEL technical staff treated with care and diligence a bus that was built 54 years ago. The Mercedes Benz R 495 from Viamax came into the company with some technical issues, but in the few days that it stayed at Kifissos it literally came out as brand new.