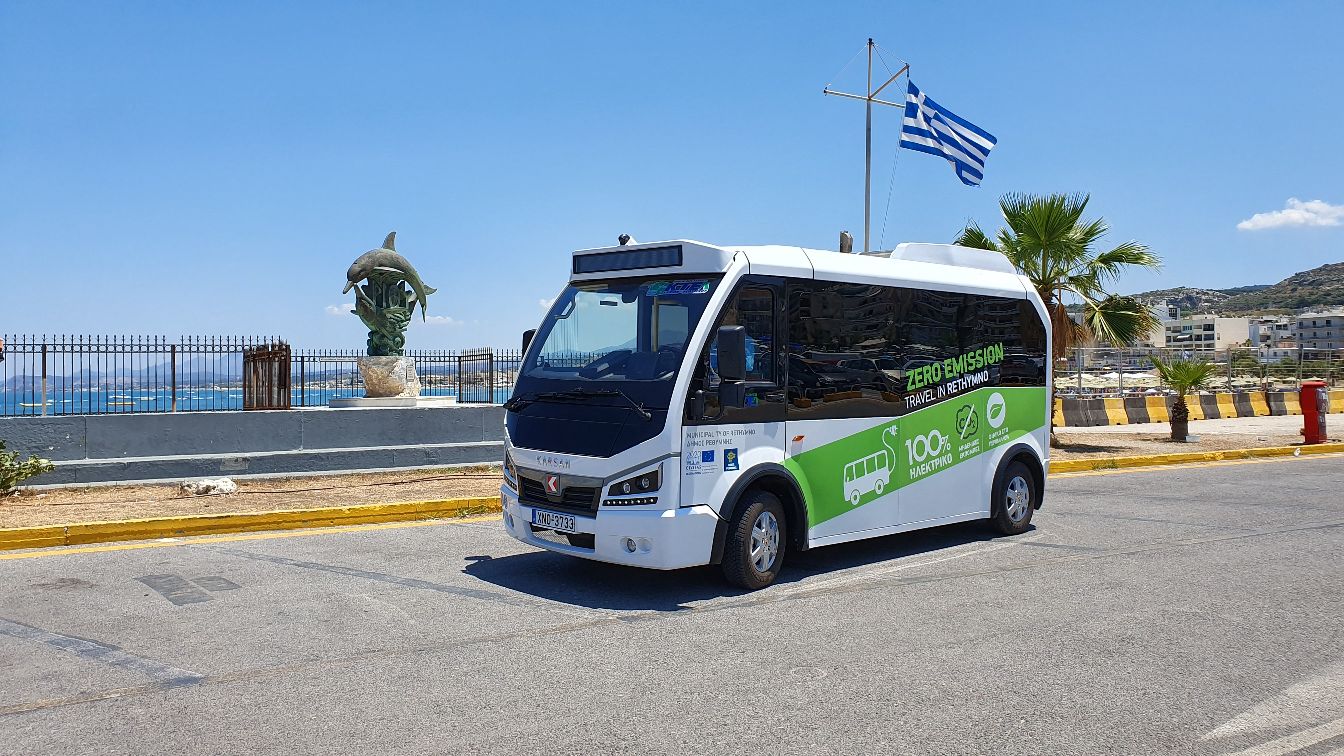 1st sale of electric bus in Greece
KARSAN Corporation, a traditional and experienced city bus manufacturer with an international presence in many European capital cities and other major cities, made its 1st sale of electric bus in Greece, specifically to the Municipality of Rethymno, at Crete Island, an area that always innovates and pioneers in the use of new technologies.
It is about JEST electric, a 100% low floor electric bus, of 5.85m length and 2.05m width, which is equipped with a powerful BMW Series i motor, of 125KW power, maximum torque of 290Nm, an 210km autonomy and climbing capability of up to 25% slope.
Its small dimensions make it particularly flexible in narrow and small streets, with zero environmental pollution and noise, making it very attractive for use in tourist or historic sites and environmentally sensitive areas.
The stylishly designed Jest electric features a modern digital dashboard, a touch control panel, LED lights, offering a comfortable 26-passenger capacity and a wheelchair space. The vehicle includes electric parking brake, hill assist, ABS, ESP, BAS, LDWS, DTC, cooling-heating system.
Regarding charging it takes 6-8 hours of slow charging or 1,2hr for fast charging with an 380V power supply.
Jest electric has come to complement the already successful presence of the Jest diesel version, which is already being used for city transportation by many municipalities, such as N. Smyrni, Nikaia, Galatsi, Zografou, Alimos, Patra, Poros and soon expected in Rhodes, Piraeus etc.
The company is represented in Greece by MIETSEL S.A. which has a certified maintenance workshop, authorized by BOSCH in Agios Ioannis Rentis, Kifissou 96.