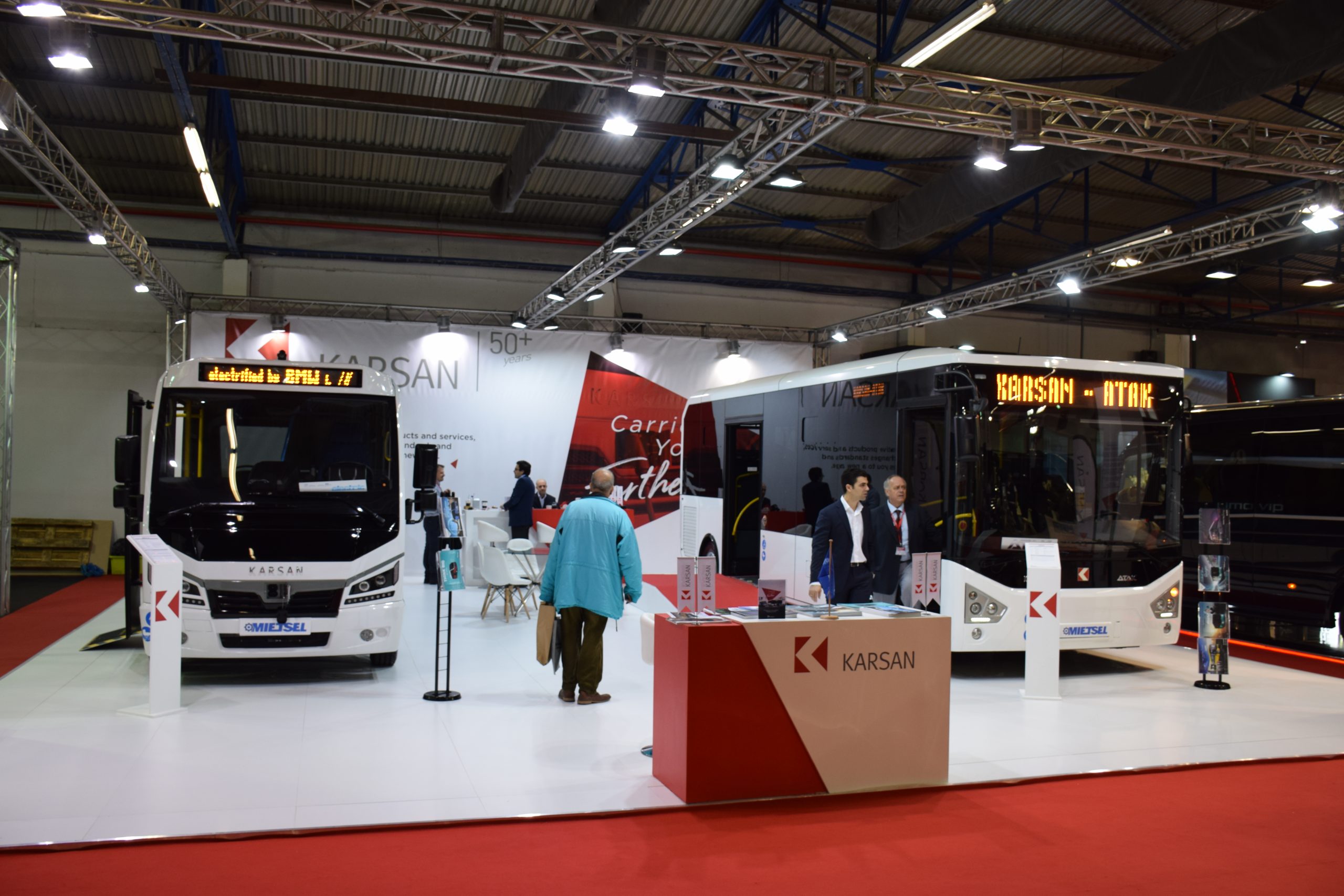 Transport Show 2018
MIETSEL SA successfully participated in the 3rd International Bus Transport Show 2018 at MEC Paiania with the two KARSAN city buses. In the exhibition beyond the conventional 8m. ATAK city bus, JEST Electric was presented for the 1st time in Greece, developed in collaboration with the Bavarian carmaker BMW, whose sub-branch BMW i supplied the electric motors and batteries of the subject bus.
In reference to the mini-bus, Jest Electric, which impressed visitors of the Transport Show, has a length of 5,845 mm and a passenger's capacity of 26 passengers, of which 9 are seated. It is equipped with a BMW electric motor that delivers 125 kW (170 hp) of power and 290 Nm of torque and works with a gearbox, giving the bus a top speed of more than 70 km/hr.
Regarding its lithium-ion batteries, there is a choice of 44 or 88 kWh capacity, which gives the vehicle an autonomy of 105km or 210km respectively, with a further 25% energy regenaration capability. In addition, the batteries charge in 8 hours with a standard AC charger and only 1.2 hours, with the fast charge (DC). Karsan has already begun accepting orders for Jest Electric before even launching its mass production.
KARSAN executives are finally planning to launch Atak Electric in the summer. As for the larger 8,15m midi-bus Atak Electric, it carries 57 passengers (21 seats) and has an autonomy of up to 300 km, as a comparative advantage, due to its 220 kWh lithium-ion batteries (five 44 kWh batteries). The batteries charge in 8 hours (at 44 kW AC) and in 2,5hr with fast charging (Combo 2 plug). Responsible for driving the vehicle is the 230 kW (308 hp) powertrain that delivers 2,400 Nm of torque.